GooPhone S5 Pro can now be rooted, so that you can avail all the benefits of the Android that Rooted users gets. If you don't know what rooting is or want to know more on what rooting in android actually mean then go here and have a glimpse on information provided. If you are one of the owners of GooPhone S5 Pro and want to root it then this guide will surely help you in rooting your device. So be focused and follow this guide and Root GooPhone S5 Pro.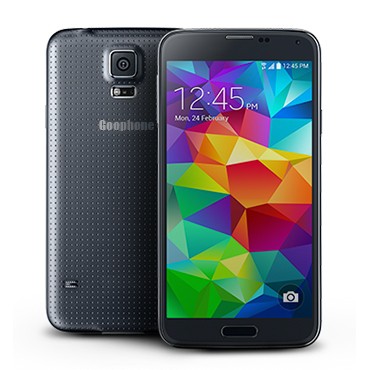 Before we proceed to the actual process of rooting we must follow some of the pre requisites, to prepare GooPhone S5 Pro for the rooting process and also to avoid it from any accidental bricking.
Pre Requisites:
Backup your data present on your device to a safe location; so that we can restore the data as soon as we encounter data loss.
Charge your device to at least 75%, to avoid it from turning off in between the Rooting process, if happened it might brick your device.
Make sure USB Debugging is enabled on your device. Check in Settings > Developer Options > USB Debugging.
Make sure Unknown Sources options is enabled on your device. Check in Settings > Security > Unknown Sources or Settings > Applications > Unknown Sources.
Once you are done with all the above listed requisites, you are ready to go and Root GooPhone S5 Pro.
How to Root GooPhone S5 Pro:
Download the Framaroot.apk file from here to your device. If downloaded in PC transfer it to your device's SD card. Install and launch the app. Select "Install SuperSU" and in exploit method select "Boromir" and wait for it to root GooPhone S5 Pro. Once done you will see a success message. Reboot your mobile and look for SuperSU app in app drawer and open it, if asked to update SU binaries then update them.