Root Checker APK Latest Version- Direct Download Link
The rooting of Android phones has been increasing as it gives additional benefits to the users. The easiest way to root your android device is with the help of Framaroot app. With this app your device can be rooted in few minutes thus it is called One Click Root process. Root Checker App does'nt roots the device but allow the user to confirm they have proper root (Superuser) access configured and operational. Every one can check their device rooting status by just installing this app in your android Smartphone.
Root Checker App Features
Detects if your device has Root Access
Displays User and Group ID
Displays SuperUser Location
Displays SU and Sudo Location
Displays Environment Variables
Device and Android Version along with the API Level
Root Checker APK
After downloading the Root Checker APK, it is quite easy to install in your device like you install other android apps and games. So just click on the download link and mask use of the app.
How to Check Root access using Root Checker!
Are you using Root Checker App for the first time and don't know how to operate. Don't worry. Here below is the simple guide to check the root access of your android Smartphone.
1. First step is to download the APK link of the app provided below. If you have download in PC, just transfer it to the SD card of the mobile with the help of data cable.
2. The user should ensure that third party installation is enabled. If not then you can by going to Menu > Settings > Security > Unknown Sources is selected.
3. Now locate for the file you have copied from the PC in the File Manager. Now just click on it and install the app.
4. Go to the app and click the option Verify Root. Now the app checks whether you device is rooted or not.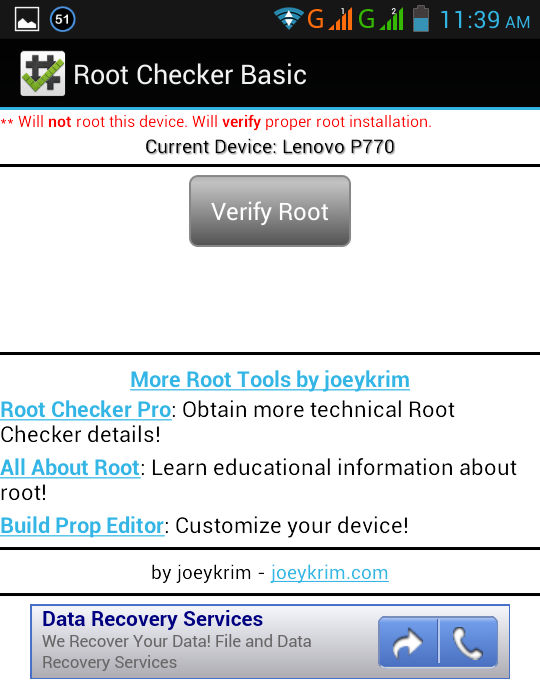 5. If the device is not rooted then the message will be "Sorry! This device does not have proper root access". This result is showed along with the phone model number.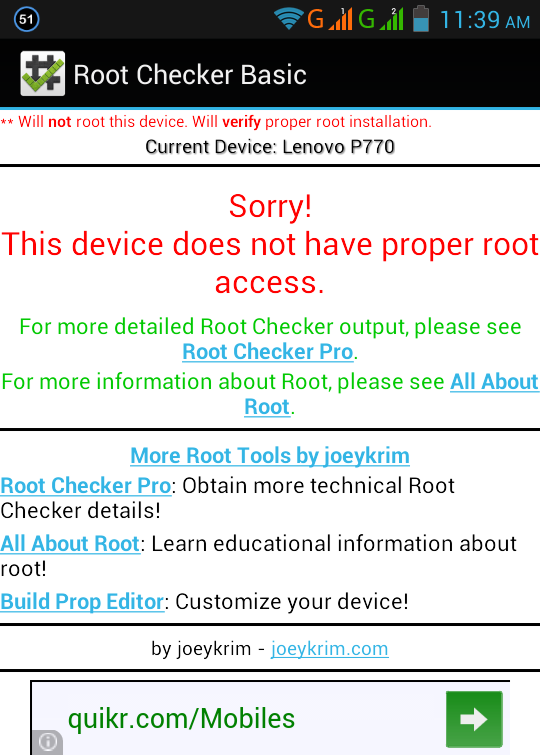 That's it, now with Root Checker app it will be cleared that your device has Root Access or not.
Download Root Checker APK Latest Version
Compatibility Devices
Root Checker app runs on all Android Smartphones. It can also be downloaded from the Google Play Store.